My Life in Japan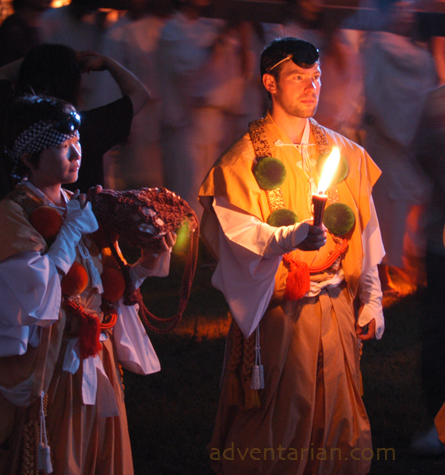 The Yata Fire festival that is held in Hongu every summer on the last Sunday of August. The highlight for me is seeing the rare fire mikoshi or portable shrine.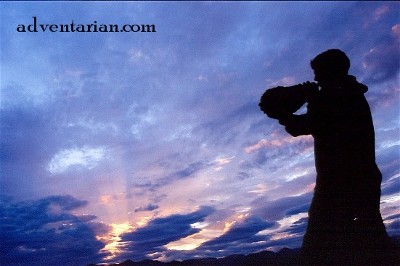 Calling the Gods on the ancient road of Kumano.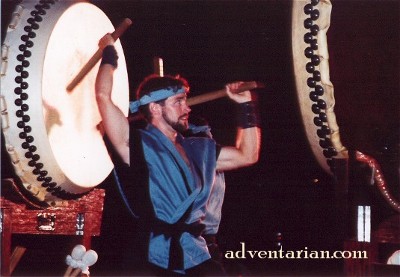 While I was in Japan I played Taiko, Japanese drums, semi-professionally.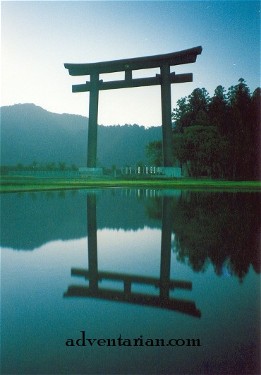 A moon-light reflection in a rice paddy of Japan's largest Torii, shrine gate, in the small mountain community where I lived for 3 years: Hongu, Japan.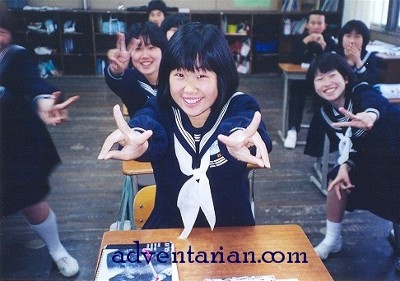 My students at Misato Junior High School in Japan. I worked in Hongu, Wakayama Prefecture, for 3 years. I taught English and directed cultural exchange activites in 2 junior high schools and 4 elementary schools. I was on a government sponsored program called JET. (The Japan Exchange and Teaching Programme) At the same time, I studied Japanese independently and in December of 2001, I passed Level 2 of the Japanese Language Proficiency Test.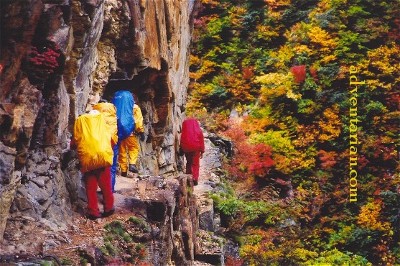 Hiking in the steep gorge of Kurobe, surrounded by sheer cliffs and breathtaking autumn colours. Our trip leader, Katsu Ueno, has recently started hisr own outdoor guiding company: Kumano Experience.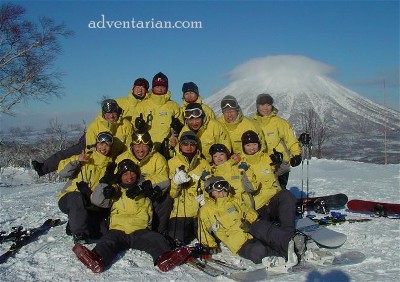 From December 2004 to January 2005 I worked as a ski instructor at Rusutsu Resort in Hokkaido, Japan. It was a fantastic experience....Thank you Rusutsu!>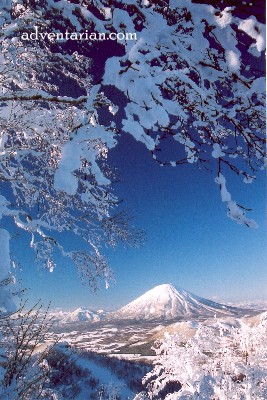 The beautiful volcanic cone of Mt Yotei seen from Rusutsu Resort in Hokkaido.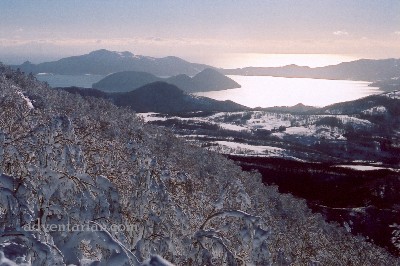 The circular volcanic Lake Toya and the Pacific Ocean beyond as seen from Rusutsu Resort, Hokkaido.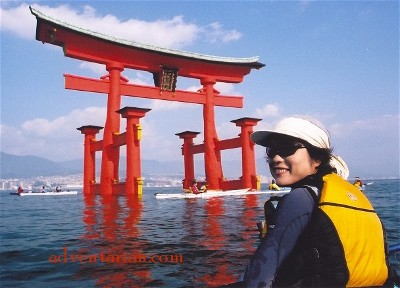 Sea Kayaking around the Holy island of Miyajima. Thanks Micchan! It was awesome!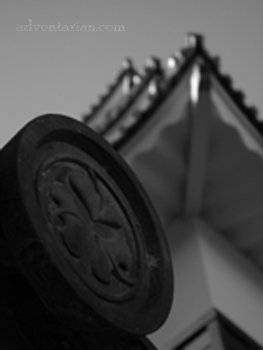 The graceful lines of Okazaki Castle.
The birthplace of the famous historical figure, Tokugawa Ieyasu.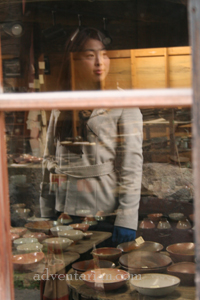 Japan is famous for it's pottery all over the world.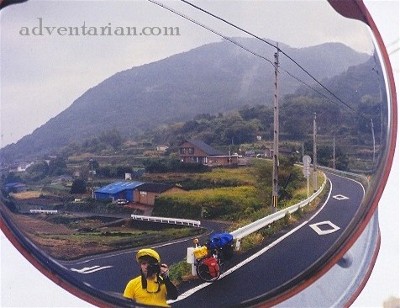 On tour in Japan. I biked half way around the southern island of Japan, Kyushu, for two weeks.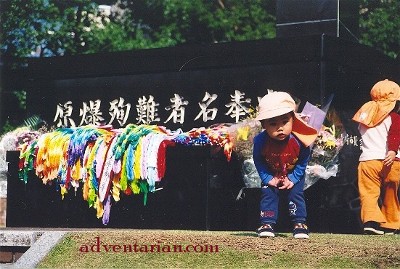 Where bombs once dropped, children play:
Hypocenter memorial in front of the Nagasaki Atomic Bomb Museum.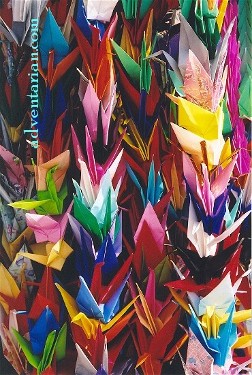 Origami cranes as offerings of peace. Nagasaki war memorial.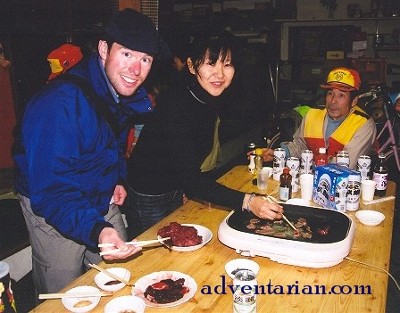 Eating fresh raw deer meat and livers in Shikoku!! We came across some hunters at our kayaking take-out and they offered us some of their hunt.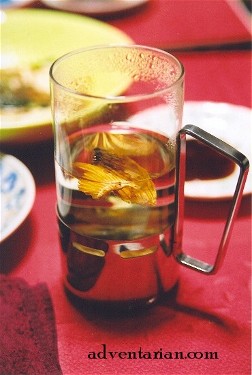 A soothing warm glass of shochu with shark fin.....ahh paradise!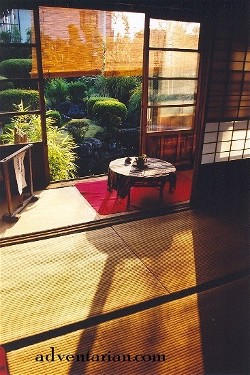 Lost Japan.
Useful Links:
Brad Towle